Using the style guide created by Designers Guild we were asked to design gifting cards, wrap and bags that would appeal to a broader age range of consumers.  Results were very well received and subsequently are now retailing in stores around the UK.
The complete range fresh off the press.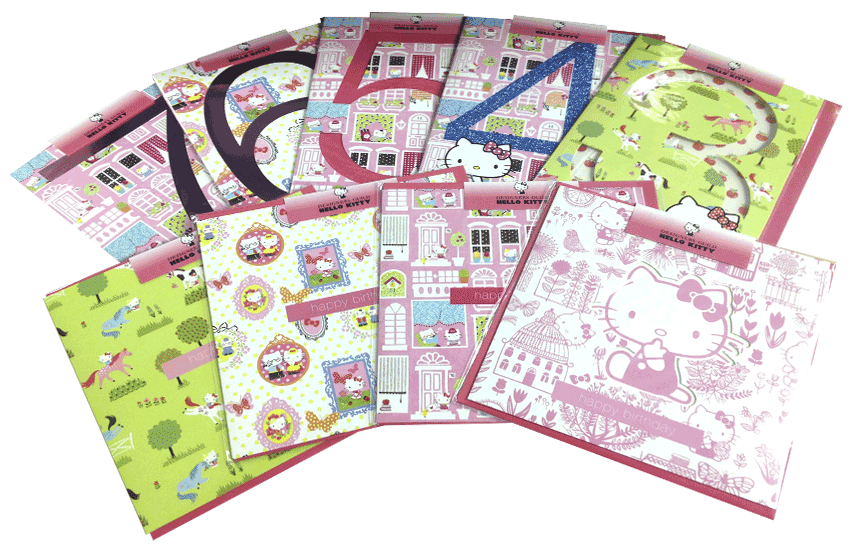 Age cards with die cut, flitter and foil special finishes.
We also designed gift bags and wrap.